Joiners
Joiners are supplied in pairs. Ensure the correct Joiner for the Profiles being installed.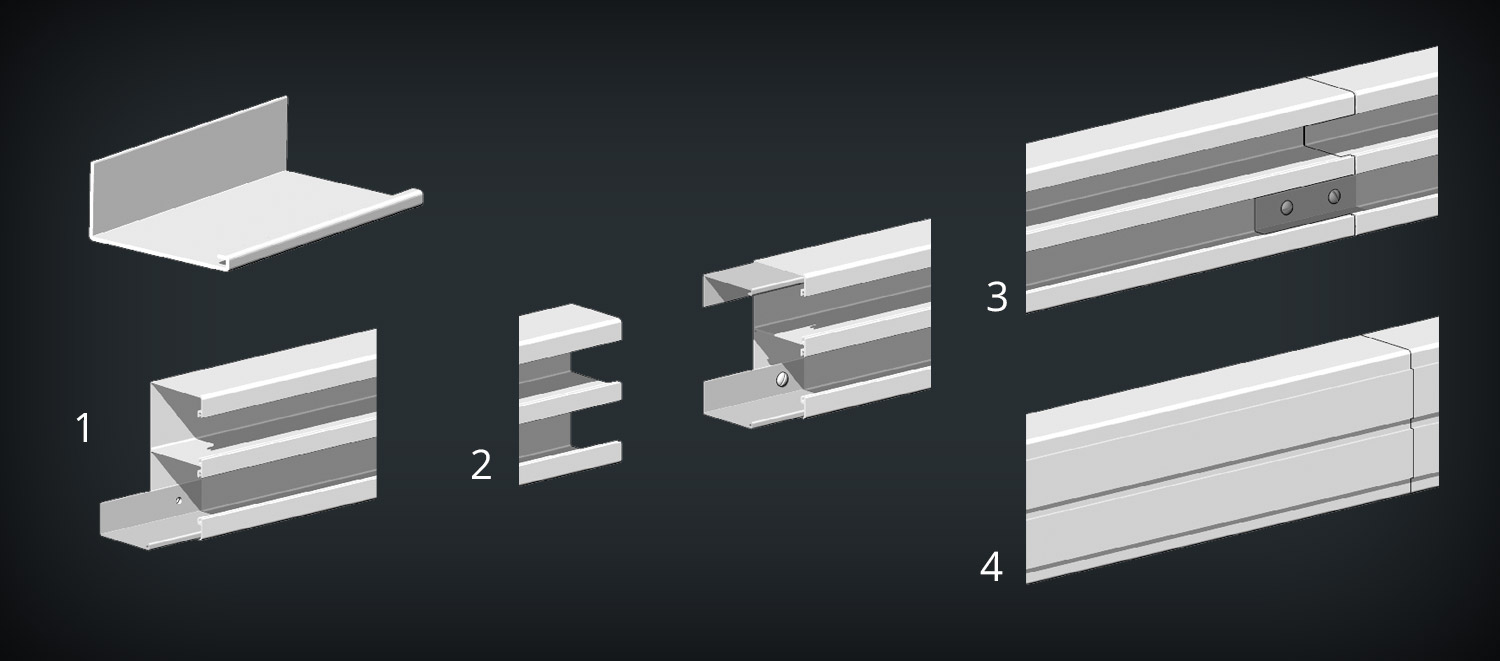 1. Snap Joiner in place with half into one Profile.
2. Drill mid point to allow screw fix through the Joiner and Profile into the wall.
3. Do the same for the second Joiner.
4. Add the Profile to be joined and drill and screw fix as above.